Spice up your room, spice up your life! (Yes, I was a fan of the Spice Girls as a kid. I don't deny it.) To start out the new year on the right foot, give your favorite space an upgrade. Making simple changes to your bedroom can make a huge difference in your mood, mindset, and general enjoyment of the room. I've put together a list of a few minor changes that have major impact. Mix and match to fit your personal style and to make your room a happy space to be in.
Set the mood with glam lamps and lighting fixtures around the room.
Bright, patterned pillows and throws are a great way to add bursts of color into a room. Find Ikat or honeycomb patterned pillows in vibrant colors to bring the room to life.

Hardware on furniture is often an overlooked opportunity for upgrading your space. By changing out the old drawer pulls that came with the piece with glass or painted ones, the furniture is immediately transformed. You can really make it yours with the style you pick out. Anthropology has a great selection of unique styles.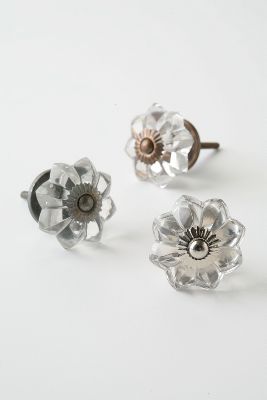 Another great way to upgrade your room is with a fabulous rug. Animal print or sheepskin rugs add instant glamour to any room, while patterned or oriental rugs add sophistication. This faux-fur rug from Ikea is inexpensive and will feel great under your feet!
1. Lamp
http://www.target.com/